Many of you may have heard of cork flooring as a popular option for eco-friendly home- and businessowners. But what is cork flooring?
Cork flooring is made from the bark of cork oak trees. The tree's bark is harvested, dried, and then cut into planks that are then sold as flooring. 
One of the best things about cork flooring is that the recourses are natural and is harvested without any negative environmental impact.
If you choose the right supplier it doesn't require any toxic sealants or adhesives like other types of wood floors do, so it's safe for your family and pets (and your environment!). It's also sustainable—the trees that produce cork are not only renewable resources but can be harvested without harming them or depleting their populations too much.
ALL NATURAL.
THE FLOOR IS YOURS.
Pro's and Cons of Cork Flooring
Pros of cork flooring
RESILIENT AND COMFORTABLE: A cubic inch of cork bark holds about 200 million air cells—so even a quarter-inch of cork in a floating floor offers ample cushioning for your feet and back.
ALLERGY & ASTHMETIC FRIENDLY: Cork does not absorb dust, dirt or mites, which is particularly appreciated by allergy sufferers and asthmatics.
WARM AND QUIET UNDERFOOT: Its air cells make cork a natural thermal and acoustic insulator. Cork flooring is an especially good choice in colder climates.
MOLD, INSECT, AND FIRE RESISTANT: Cork contains an antimicrobial wax called suberin that also repels moisture, mold, bugs, and even fire.
ECO-FRIENDLY CHOICE: In addition to regrowing their bark roughly every nine years, cork oaks can live for 200 years or more. Cork forests absorb millions of tons of carbon each year.
Cons of cork flooring
FADES IN DIRECT SUN: Unless it's a wood-look product with a PET (plastic) top layer, cork flooring—including products printed to look like stone or colored with stain—will lighten with exposure to ultraviolet light. The UV protectants in a clear coat provide some buffer, but not as much as UV-blocking windows or window film. Without these precautions, it's best to avoid cork in areas that get a lot of direct sunlight.
PRONE TO SCRATCHING: Like other natural floorings such as wood and linoleum, cork can get abraded over time, especially if you have pets. If that's a concern, avoid it in high-traffic areas, or be prepared to refresh the topcoat regularly.
Here is what to keep in mind when looking for cork flooring:
Cork from the Mediterranean is more resilient than cork from Asia, which comes from a different tree species, the Quercus variabilis.
To ensure cork flooring has no formaldehyde, is sustainable and won't release VOCs, look for independent certifications such as Red List Free, GreenGuard Gold, Global GreenTag.
Most cork flooring with a veneer top has a wear layer 2mm to 3mm thick. Check the spec sheets and choose products with the thickest wear layer: They will be more resilient and durable.
Duracryls' cork flooring: Corques Liquid Lino
Duracryl is happy to provide her own sustainable variant of cork flooring: The Corques Liquid Lino. This type of flooring is a linoleum that consists of a pure blend of natural materials like linseed oil, vegetable oil, cork and mineral fillers. Because of the form (linoleum) it can be seamlessly aplied (from wall to wall) and therefore it is a popular type of floor covering for the educational sector, the medical sector, offices and museums. The perfect solutions for floors where the owners and users have a high demand on comfort, wear, hygiene and impact resistance.
Do you want to know more about the Corques Liquid Lino? Take a closer look at this specsheet!
Here are some tips for caring for and maintaining your cork floors:
1. Sweep and vacuum regularly—you'll want to do this at least once a week with a soft bristle broom or vacuum attachment.
2. Use the right cleaning products—make sure you're using a solution made specifically for cork floors! Don't use anything else!
3. Never use water-based products on your cork flooring, as these might cause discoloration or damage the surface of the flooring over time.
Get to know Corques Liquid Lino. Corques is made with renewable resources and has a Declare RedListFree label. No hazardous materials are used. Corques is also EPD certified. Because of the natural ingredients it has a positive climate impact.
You might also be interested in reading: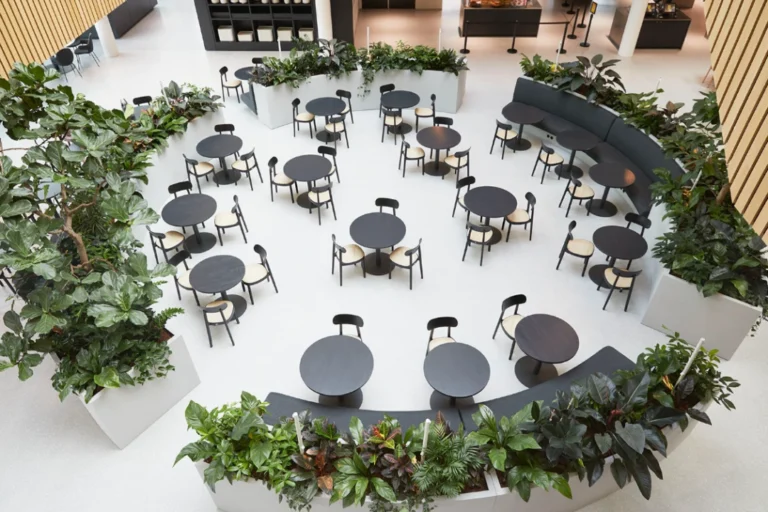 Eco Friendly Floors
Let's start with the fact that linoleum is not necessarily eco-friendly. But then, what is truly eco-friendly linoleum flooring? On this, opinions are – unfortunately – divided.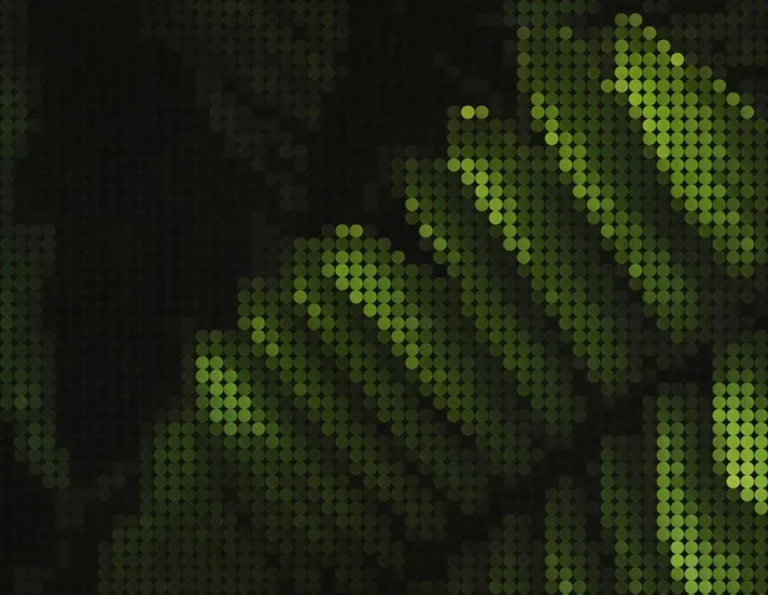 Eco Friendly Floors
Let's start with the fact that linoleum is not necessarily eco-friendly. But then, what is truly eco-friendly linoleum flooring? On this, opinions are – unfortunately – divided.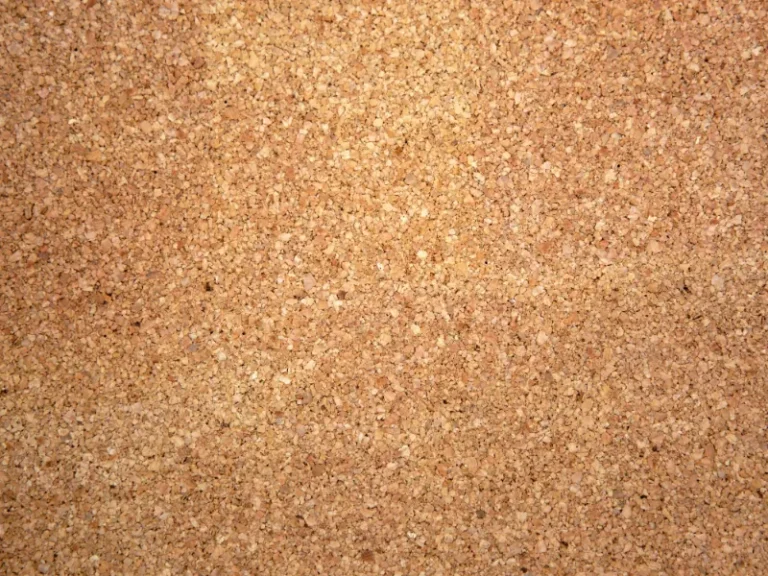 Cork Flooring
Earlier, we wrote a blog 'What is cork flooring'. In it, we described the pros and cons of cork flooring, the marks of quality and